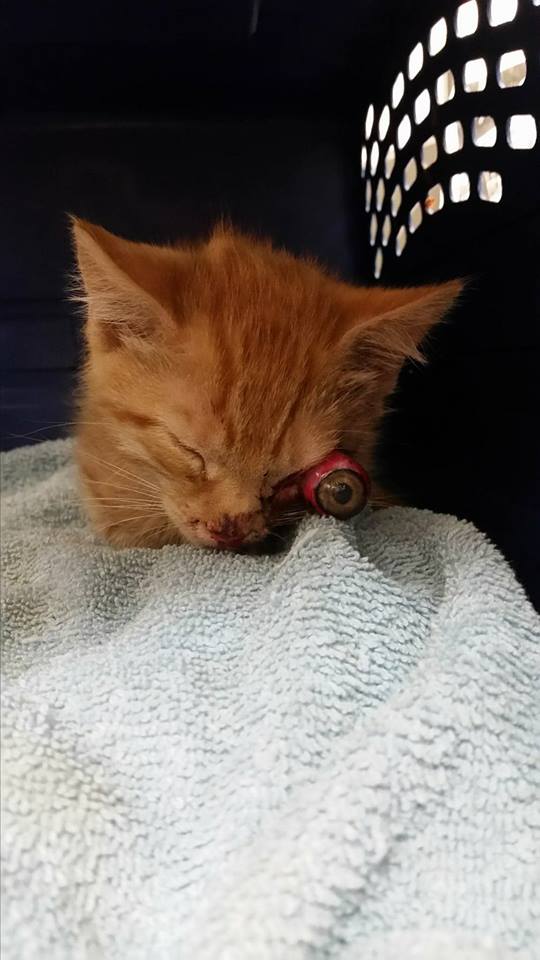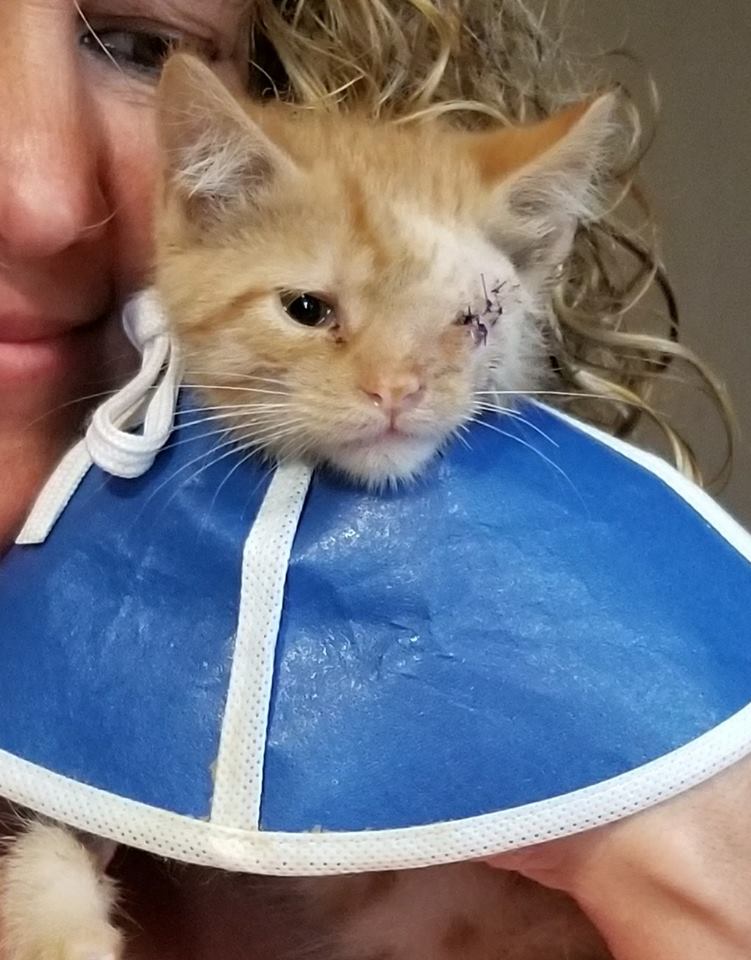 Beaker
Meet Beaker! We received a call from a local shelter to help this sweet, tiny kitten, who weighed only 1.14 lbs at 3 months old. When his owner brought him to the shelter, they stated that Beaker went into a dark room to drink water, and when he exited the room had been badly injured. We aren't sure how he was injured, but we knew something serious had happened. He had blood coming from his nose and his mouth remained slightly opened. When the vet did an initial examination on him, they felt Beaker had been likely kicked due to the severity of his injuries and damage to his eye.
Caring for a baby this small with such a horrible injury was so heartbreaking. Throughout his healing process, Beaker had to have his eye removed and was fed baby food to help keep him comfortable and stable so his health could continue to improve. He hated his plastic collar so we made a modification to a blue soft ecollar. It was much easier for him to eat food!
Sweet Beaker made a full recovery and was adopted into a loving and caring home. His new family keeps in touch frequently!
Donate
Gifts from our followers and supporters are critical to our mission. We work tirelessly to find suitable homes for abandoned, lost, and surrendered animals in jeopardy of euthanasia.
---
Donate with Paypal
Other Ways to Donate